About Client
Since 1968, our client has been a top development company in Texas that caters to healthcare providers. Their 97 employees specialize in advanced revenue cycle management and electronic medical record applications for acute and post-acute care hospitals and long-term care facilities. Their services include EMR, AR billing, point-of-care, business and clinical intelligence, and financial management, which help their clients enhance patient care and increase operational efficiency.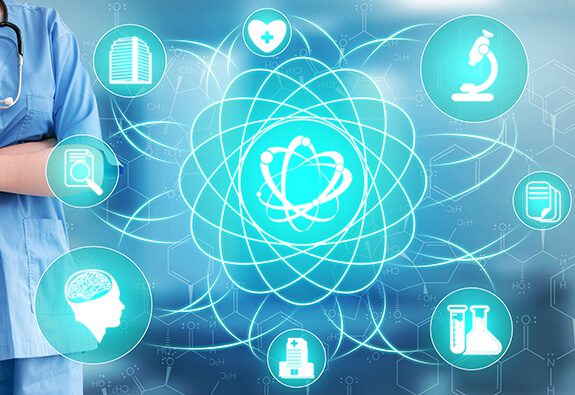 The Challenge
The client encountered significant challenges within their Quality Assurance (QA) process due to a high volume of Incident Test Requests (ITRs) requiring rapid sign-offs by the QA team. Their operational environment consisted of multiple systems functioning within an Enterprise Health Management (EHM) framework. The application needed to be seamlessly compatible across a variety of platforms. The client must be able to test the complete cycle of the workflow, from registering a patient to reporting their diagnosis accurately. Additionally, the client wanted to automate the workflow with a user-friendly automation testing tool.
The Solution
We opted for Progress Telerik Test Studio to tackle the client's challenge. This is a reliable and user-friendly software test automation tool for web and desktop applications. It boasts an industry-leading test recorder that makes creating tests a breeze, immediately capturing our client's attention. Additionally, its mixed 'element find' logic improves test stability and reliability while reducing test maintenance effort. With this feature, we could programmatically simulate keyboard and mouse actions, thus broadening the range of scenarios we could automate. We improved the Telehealth video chat app using Selenium due to its inability to be fully automated with Telerik Test Studio.
Enhanced Productivity
The daily execution of the existing scripts from the regression suite has noticeably boosted productivity. With real-time results available, the team promptly identifies issues and takes necessary actions.
Staff Endorsement
Their staff received the automated system with enthusiasm. The entire QA team is fully engaged and actively participating in creating new tests, further amplifying the efficiency of the testing process.
Positive Customer Feedback
The clients have received favorable and enthusiastic feedback from their customers. This positive response directly results from the new releases' on-time delivery and outstanding performance.
Testimonials
"We find your team to be true business partners. Exceptionally responsive, strong domain knowledge, and outstanding at execution."
Chief Integration Officer
"Happy with the performance. The team is self-driving, which is something I've had struggles with in the past. Very knowledgeable on the IBMi and requires minimal guidance."
Director of Information Technology
"Every developer we have worked with has been great! They are great at analyzing and making great suggestions, in addition to coding all that we ask for. Even with the time difference, they are always willing to work on "our hours" when needed for deadlines and projects as needed. Thanks for everything!"
Chief Information Security Officer
"The programmers I have worked with have all been great! They think out of the box and make suggestions, and they research and figure things out on their own, which is a tremendous help to me. I would recommend them to any prospective clients you have."
Project Manager
"Great team and still one of the best I've worked with on the IBMi/RPG environment"
VP, Commercial Excellence & Digitization
Video Testimonials
Effectively Extending
Your Team
Ken Stewart, PMP, CSM
Vice president of operations & Engineering
PSigen Software Inc.
Play Video
Video Testimonials
Onboarding The Programmers.io Team
Brandy Churchill
Software Development Manager
Western National Insurance
Play Video
Video Testimonials
Effectively Extending
Your Team
Jackie Flummer
Director, Technical Business Systems
AmerCareRoyal
Play Video
Video Testimonials
Effectively Extending
Your Team
Luis Gonzalez
President
SalesScoreKeeper
Play Video
Contact Us Today!
Find out how Programmers.io can help your company
get to the next level.
Risk Free! We guarantee you'll be happy after 30 days or we won't invoice you.